DIRT CONTAMINATION
One of the best ways to extend the life of your engine is to keep it clean. By keeping your oil and engine clean, you can drastically reduce unnecessary wear and downtime. Although the obvious answer can be the right one when addressing issues within your engine, there are also less obvious causes that are becoming more prevalent as engine tolerance gets tighter. One of the less obvious issues is found everywhere: Dirt.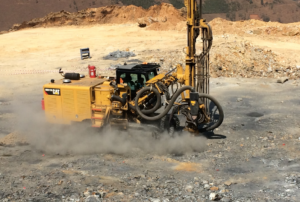 Most Common Cause of System Failure
Dirt and debris are a very common cause of a lube system failure, especially in a desert environment where the dirt not only kicks up from the roads you drive on but also blows in through gigantic dust storms! Having dirt in the lubrication accelerates wear, reduces the lifespan of the oil itself and can cause equipment failure in any mechanism the oil touches. Some of these problems can be too small for you to see with the naked eye, but they can still bring your monster of a machine grinding to a halt.
How to Prevent Dirt Contamination in Your Diesel Engine
Preventing dirt ingression, or blocking dirt and debris from contaminating your lubrication system, takes vigilance and a little bit of planning. Our in-house experts can analyze your system, locate possible failure points and entryways, and then take preventive measures. This early action can save you a lot of time and money down the road.
How to Remove Dirt from a Diesel Engine
If the oil has been contaminated, the engine will need to be flushed out and meticulously cleaned, which our team can handle for you in a speedy and efficient manner (typically 1 day). An option to help clean dirt contamination as it occurs is to have our team upgrade your lubrication system with our inline filters or kidney loop filtration systems. These systems remove dirt particles from your lubricant and allowing your engine to run at its peak performance.
Contact Clean Fluid Solutions to set up your dirt contamination removal and prevention services by clicking here.
WHY DOES IT MATTER?
If you have any diesel fuel or oil stored in tanks for any amount of time, you have some sort of contamination – guaranteed!  Reliability on your machines and equipment is critical for any business, spending money on repairs and replacement parts such as injectors and filters can add up quickly.
Mission critical facilities such as hospitals and communication centers often rely on diesel generators to carry the electrical load in emergency situations. Will your generator be up to the task?
Contact us now to run an analysis on your systems!
Our proprietary Clean Fluid Solutions service ensures your diesel fuel or oil is constantly monitored until your fluids are restored to normal condition. Independent laboratories will ensure that your varnish potential numbers (Membrane Patch Colorimetry-ASTM D7843) have been restored. Guaranteed.
For over 70 years, Senergy Petroleum has been the dominant play in fuel and oil distribution in the Southwest. Senergy's Clean Fluid Solutions service is also the top fuel and oil treatment service with industry veterans, proprietary equipment and industry-leading process.
These guys are good! They kept working until the tests came back with a fuel cleanliness better than what I get from a fuel truck!
The Clean Fluid Solutions team is professional, knowledgeable, and easy to work with. They were on time, answered my questions, explained what they were doing and saved us thousands on fuel costs.
Salt River Project – Oil Restoration
cleanfluids
2019-06-07T23:38:42+00:00