Do you have varnish or algae in your fuel tank?
Most of the major OEM's have recommendations, typically ranging from one month to six months on how long you should store your diesel fuel. Senergy's Clean Fluid Solutions team has spent years mitigating issues within petroleum reservoirs that were caused by improper storage methods. Have you had any performance issues lately? Do you know the signs of a contaminated diesel tank? If you have any concerns, please reach out to Senergy's customer service at (480)962-6111 and ask for your account manager or the Clean Fluids team.
Improper diesel storage can cause insoluble byproducts to attach to the walls of your fueling system
If your diesel fuel is improperly stored for a long period of time, algae will start growing if bacteria is present and rapid oxidation will eventually occur. Once contamination gets into your reservoirs, it causes chemical reactions to occur that essentially start killing parts of your fuel much faster than the typical oxidation rate would.  This can ultimately lead to varnish causing critical failures. Water is one of the worst catalysts of these consequences. Water can get into your gas tank through:
Condensation

Precipitation leaking in through a tank vent

Failed seal on the filler cap
What are the signs that you may have reservoir contamination?
Are you experiencing hard starts? Excess exhaust? Failed pumps? Clogged injectors? Clogged filters? These are some of the many ways to spot issues that already exist. However, you can often find the problem through your filter before the contamination causes significant damage to the other parts of your machine. If your fuel filters have been clogging up and need to be replaced frequently, there's a pretty good chance that it's because of contamination. Please keep in mind that the best way to catch contamination is through a proactive sampling program. Testing is cost-effective for most businesses and has saved many of our customers from having to deal with preventable issues later on.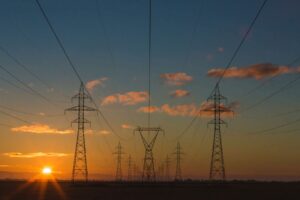 Chemically testing diesel fuel
If you're worried that you might have a contamination problem in your diesel tank or don't know how to start a solid sampling program, Senergy Petroleum's Clean Fluid Solutions team has industry experts and offers a full array of tests. We also offer many services that can mitigate most problems found within your tank. As simple as testing may appear to be, we can assure you that it is not always black and white. For example: Did you know that contamination can be found in "pockets"? It is important to take samples from multiple areas.
As much as Senergy hopes our partners get a long-life out of their fuel and equipment, we also understand the issues are prevalent. We have team of experts ready to educate and mitigate!